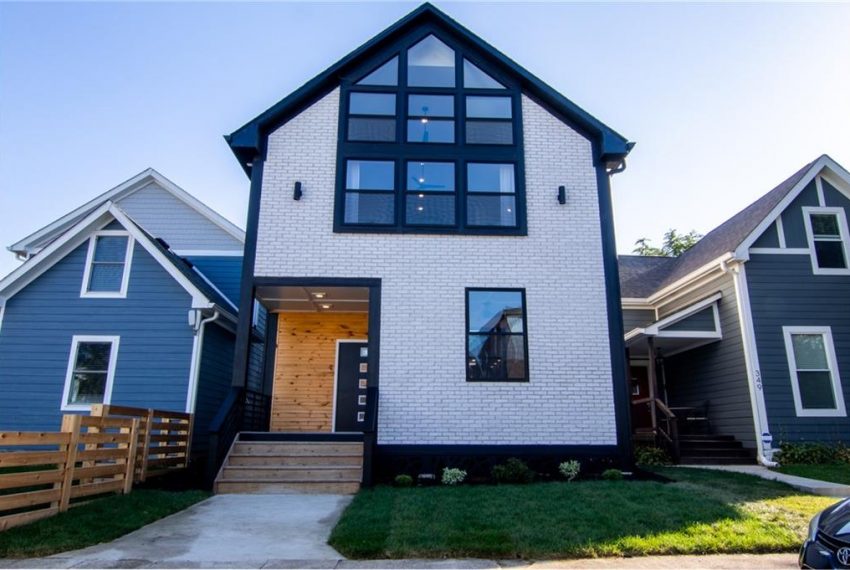 353 Parkway – Masterpiece in Bates Hendricks
Its finally here!  We are so happy to have this property listed on the market!  This is a project that we started over 3 years ago.  The way it started was just as majority of our renovations do, a run down house that needed a LOT of love.   But this one quite literally fell apart on us.   Once we had all the trash and debris out of the house and started demo work it just kind of collapsed in on itself.  So…  our renovation just became a brand new build!  There really wasn't anything worthwhile to save anyways.  Check out the photo below, dated May 4th 2017.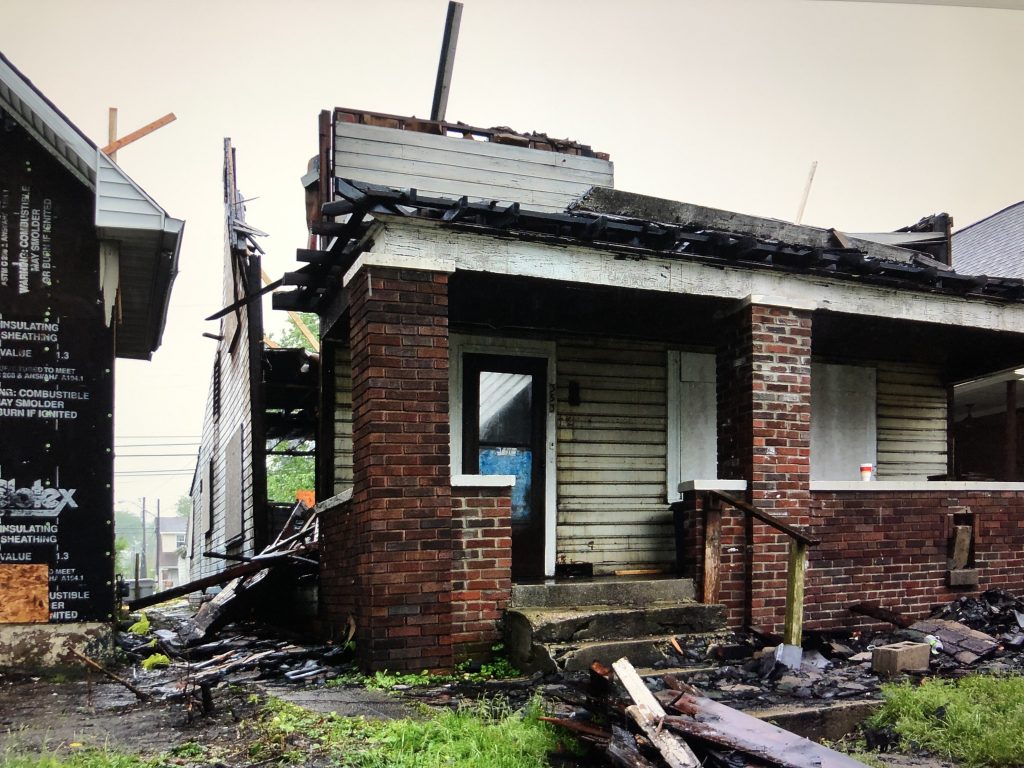 After waiting and waiting for permits, plans and funds we finally got our new build under way around mid 2018. Almost 2800 sq ft of meticulous new construction. A 4 bedroom 3.5 bath house with a party deck on the detached garage! We put in custom made handrails on the stair case and around the party deck. The flooring is all solid white oak hardwood, and the cabinets in the kitchen are 100% custom made. The master bedroom has vaulted 25 foot ceilings, a full bath and a huge walk in closet. The upstairs living area has a massive series of windows that lets in a ton of natural light. There's also a kitchenette / wet bar for entertaining or just hanging out with the family. The paint color scheme we chose is a very light violet color that almost seems like gray tone along with a earth tone beige. The last thing we did was stage the home with furnishings that illustrate how much space is available and just how comfortable one could be living here. The staging items keep the violet, purple and yellow color scheme through out the house and give it a nice cohesive theme. We even hired a local artist to paint some canvasses as part of the staging. Check out the listing with all the photos or watch the video below to get the full experience!
Bates Hendricks, if you're not familiar was one of the fastest emerging neighborhoods of downtown Indy just a few short years ago.  Today its established and booming.   Located just south of Ely Lilly, Bates Hendricks is convenient to everything in the city.  Hop on the highway in a matter of a couple minutes OR ride up East St in the bike lane and get on the Cultural Trail!  Walk to Fountain Square, Garfield Park or the Old Southside.   Be sure to grab a coffee from Lincoln Lane and check out 2 Chicks District Co. while you are in the neighborhood.