The Red Line is Here & FS Houses is Excited!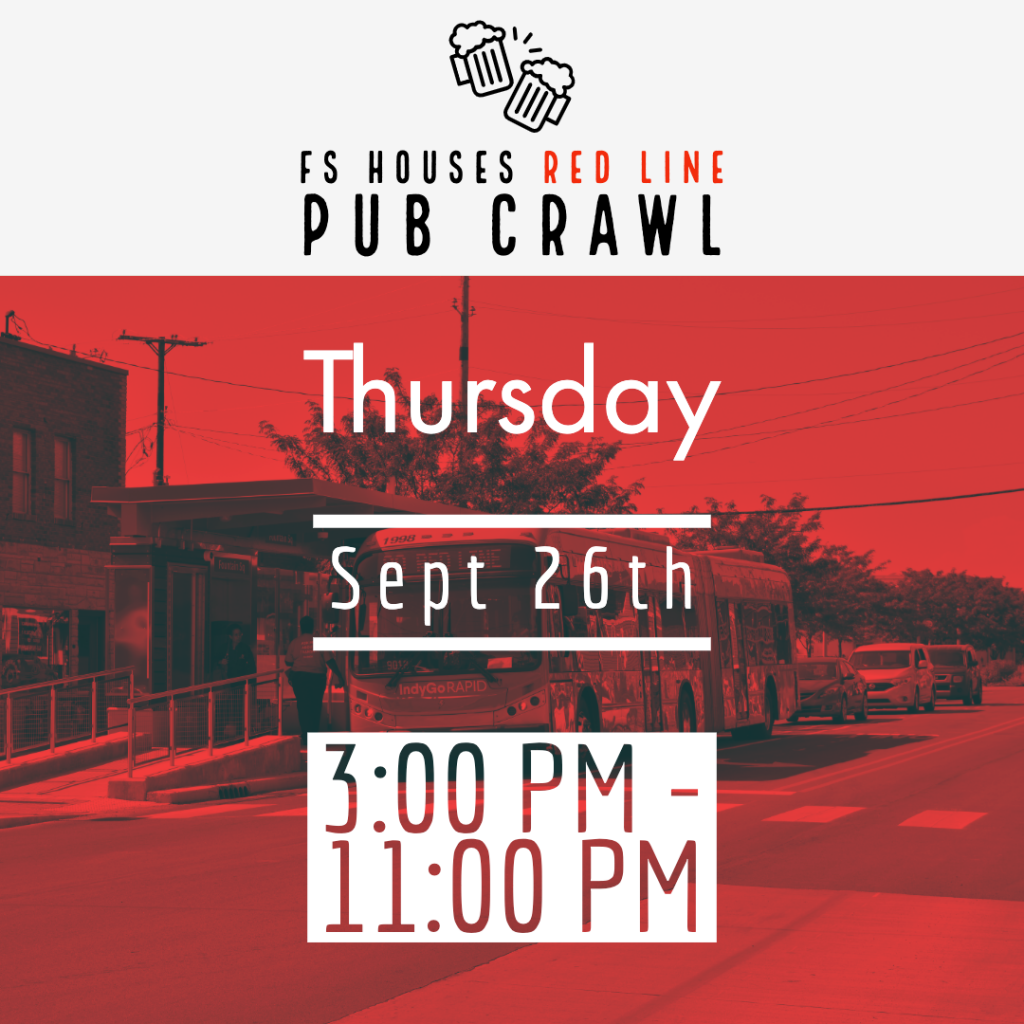 ---
ABOUT INDYGO RED LINE
It is a big step in transportation that our city needs to continue growing. This will indubitably help in connecting people with different areas in Indy and it is just the first step! There are plans in the works for additional lines. The Purple Line will connect to Fort Benjamin Harrison in Lawrence and The Blue Line which will go down Washington Street from Cumberland all the way to the airport! I am proud of our city for the growth that I have seen over the years.
Conveniently, there is a Red Line station right outside our office here in Fountain Square. With a total of 28 stations, these will serve as some of the more major stops on the line.  Their design compliments our modern growing city and seeing it come together outside of our building was exciting!
A competition for the design of the stations happened in the early stages of the 2016 and the winner, architect Sean Morrissey's design adds comfort and ease for riders. Each station is covered and has heaters for passengers in the winter. There will be ticket machines, digital display for real-time arrival updates, security cameras, ADA step-free station access. It is well lit and has wifi. USB ports will be in different areas when you get on the bus so you can keep charged will en route!
It is essentially light rail on rubber tires – offering almost identical services, features, and characteristics as light rail, but with a significantly lower cost. It is intended to move large numbers of people quickly and efficiently to their destinations. – http://www.indygo.net
There are different events going on to promote the Red Line and get people excited. Music-in-Transit will be featuring over 15 different local artists who will be playing along the redline route opening week as well as Deckademic Dj's playing at the Transit Center.
---
FS Houses Red Line Pub Crawl
Thursday, September 26th starting at 3 PM, meeting up here at our office (870 Virginia Ave).
Check out our FS Houses Facebook for more info
The Red Line runs from 5 AM to 1 AM every day and it will be FREE the month of September.
You can learn more about fares/pricing here and for more information check out some of the links I have provided below.
Safe Travels!
How INDYGO RED LINE Will Change Indianapolis: https://www.indystar.com/story/news/2019/01/25/indianapolis-traffic-how-indygo-red-line-change-life-city/2656738002/
IndyGo Redline Official Site: